I had a hard time finding something to blog about "Splish splash I was taking a bath" since I really have nothing to offer for the bath.
So Nancy from Nancy's Doll Closet made this suggestion to me "You have a Hummel with a duck" and by golly I sure do so this is for our theme this Monday, yep a day late but still here!
You can find this charming Hot Plate which you can also put on a stand to use a a picture with your charming little Hummels
MJ Hummel Plaque Goebel West Germany Ricolor-Pictura Hot Plate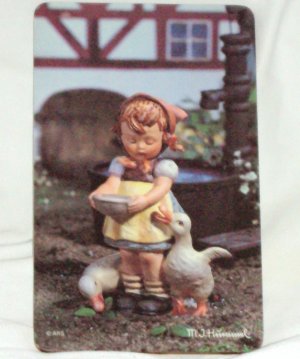 Also visit my Katzzs Kloset for those wild and funny piggy banks of all different shapes and sizes. Do come and join us here at Ecrater Stores Network if you have an ecrater store! Lots of fun and make new friends.